Professional Pavement Maintenance – Dedicated to providing top of the line customer service. Reliable – Quality work, done right the first time!
Get a Quote For Your Project
No Project Too Big Or Too Small
Brainard Line Striping specializes in high-quality outdoor pavement marking and exterior traffic and parking lot services for customers in Connecticut. We are equipped to handle any size job and our installers are friendly and trained to produce excellent results every time.
We're able to install any parking lot device and mark your lots with lines, directional information, stencilled graphics and other markings to help people navigate and understand your parking lot or loading dock. Let us quote your next parking lot marking project!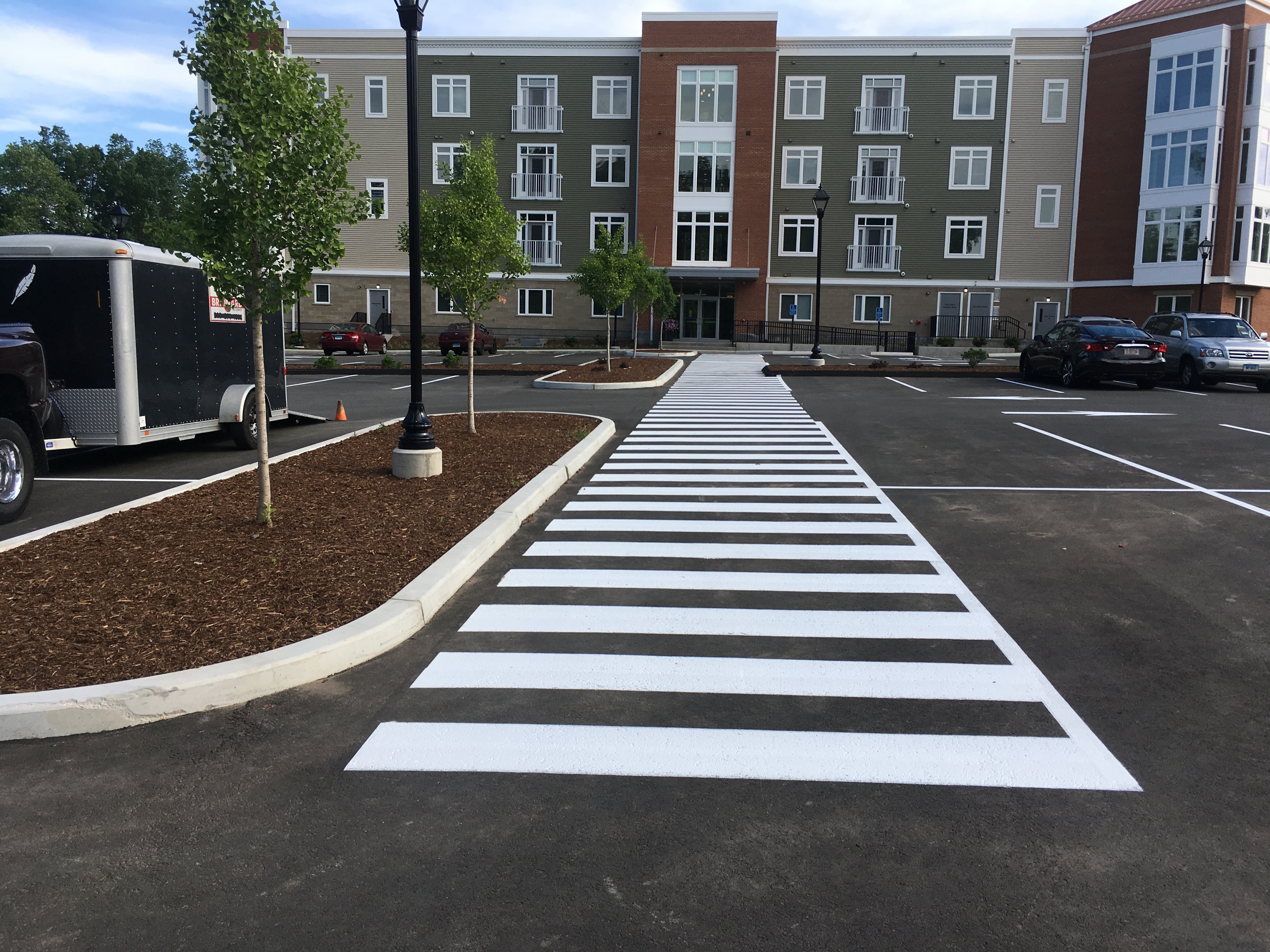 Pine Tree Apratments, Fairfield CT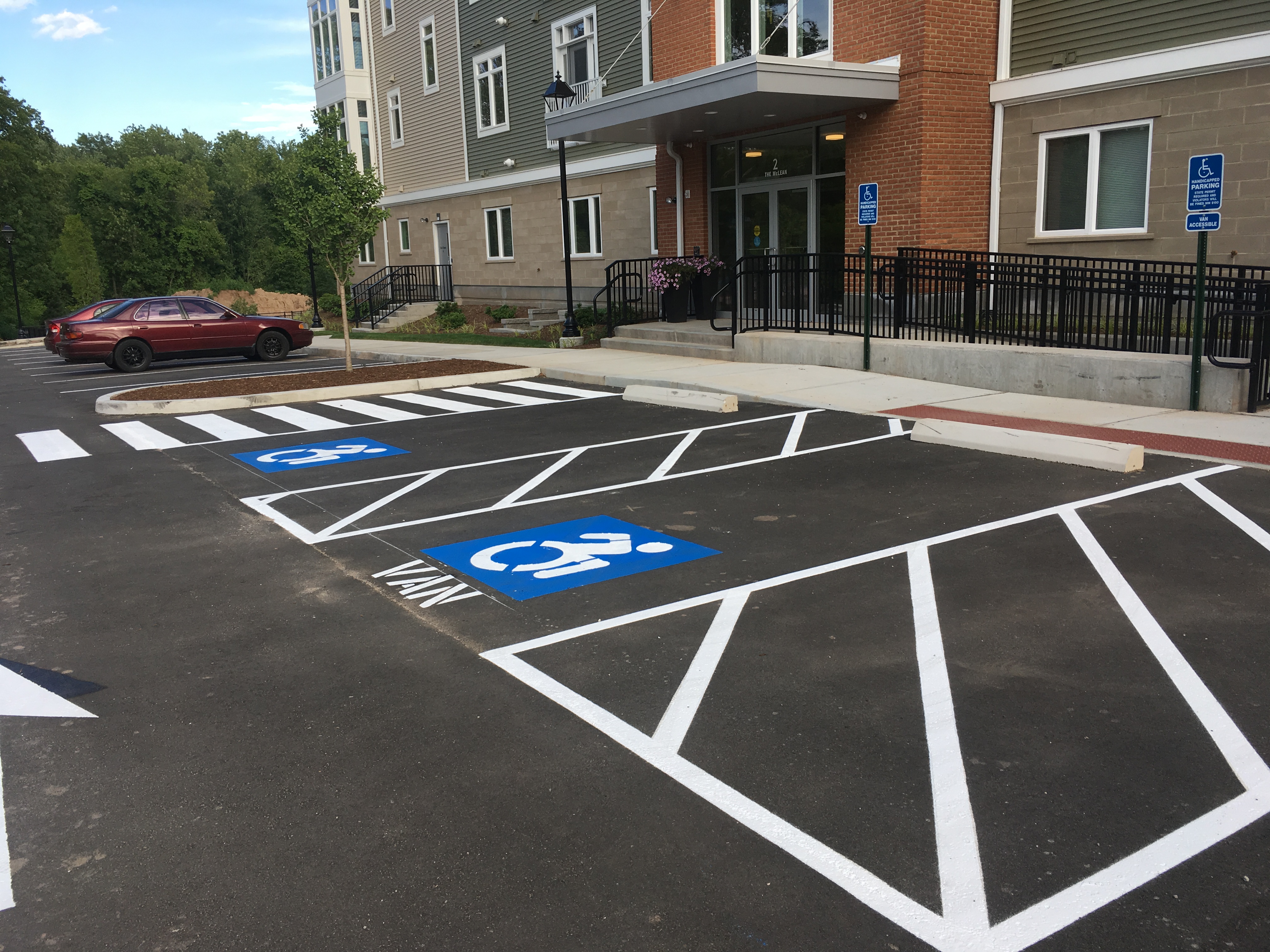 Pine Tree Apartments, Fairfield CT
ADA Disability Reserved (Handicapped)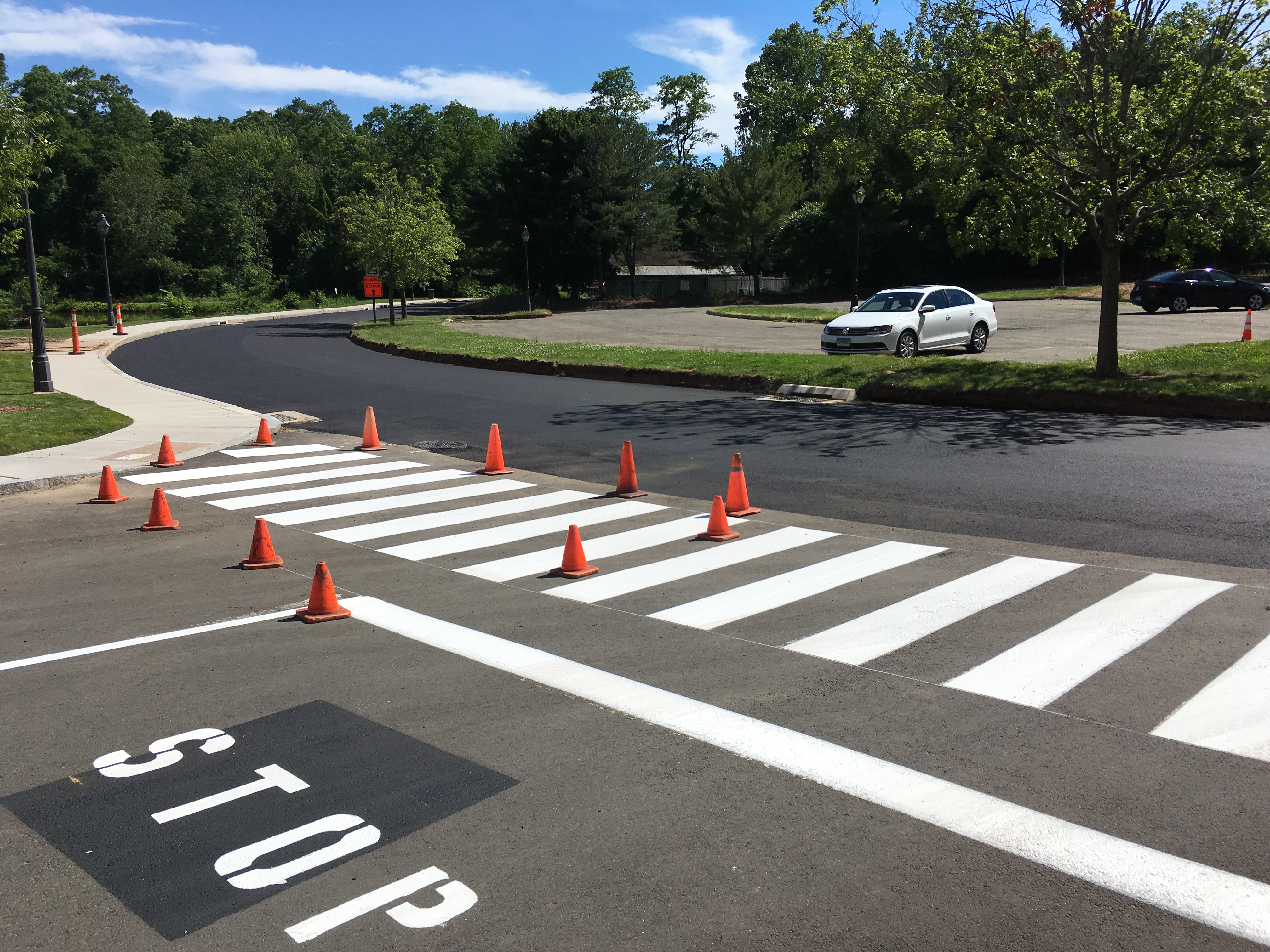 Windsor Station, Windsor CT
Crosswalk
Stop Stencil
Lane Line
We've Been Striping For Over 41 Years
We offer full-service parking lot striping and marking of parking spaces/stalls, crosswalks, restricted areas, loading zones, and other painted lines for industrial, commercial, and high-volume residential customers. No job is too large or too small for our team. We have years of experience, and our installers are fast, efficient, and deliver outstanding results. We are committed to using only top-quality paint options to drive down long-term maintenance costs, selecting the right paint formulations for your specific demands.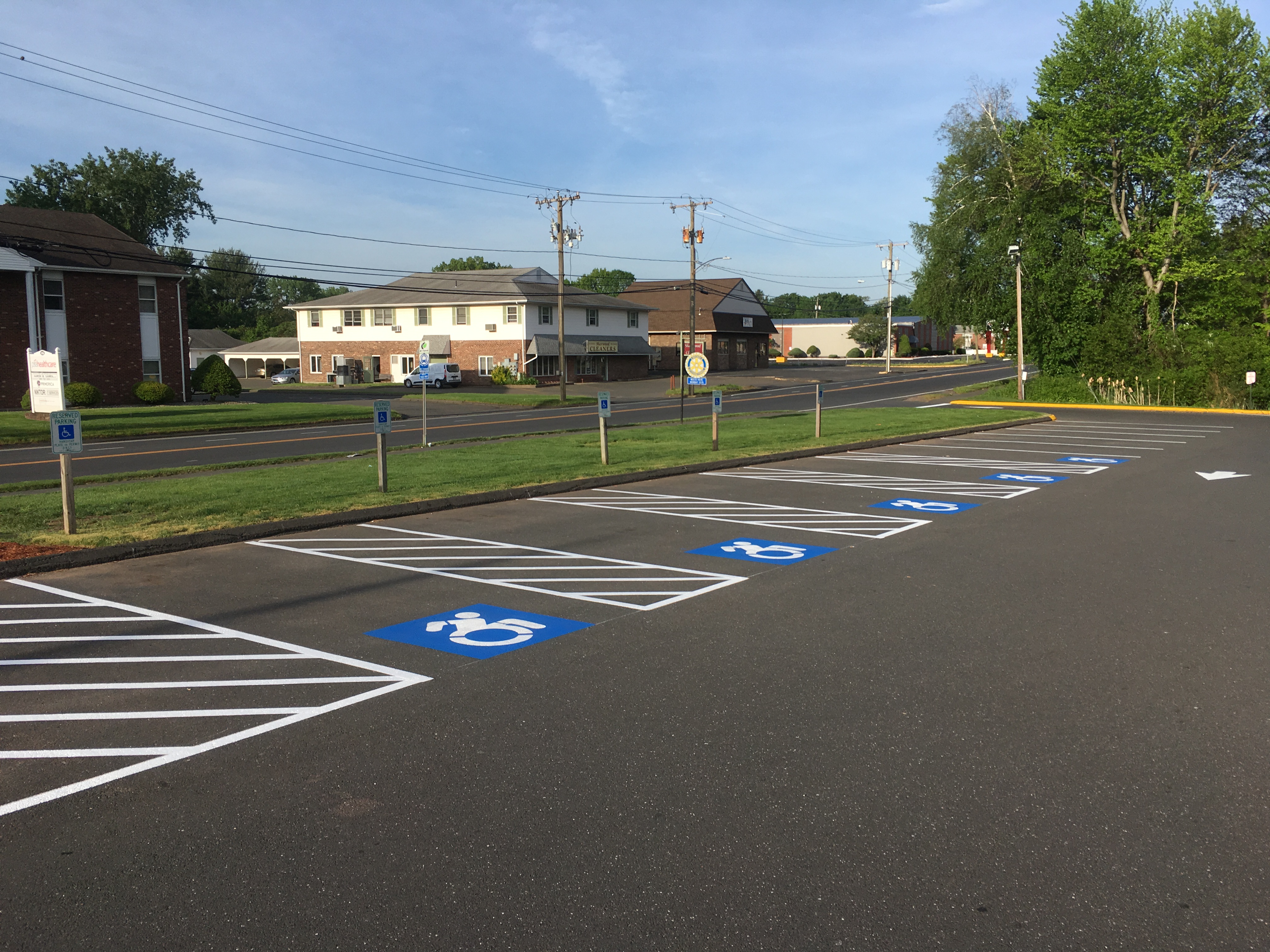 Call For a Quote:
(860) 637-2246